Muay Thai – Kickboxing
11th January 2023 @ 6:00 pm

-

23rd January 2030 @ 7:30 pm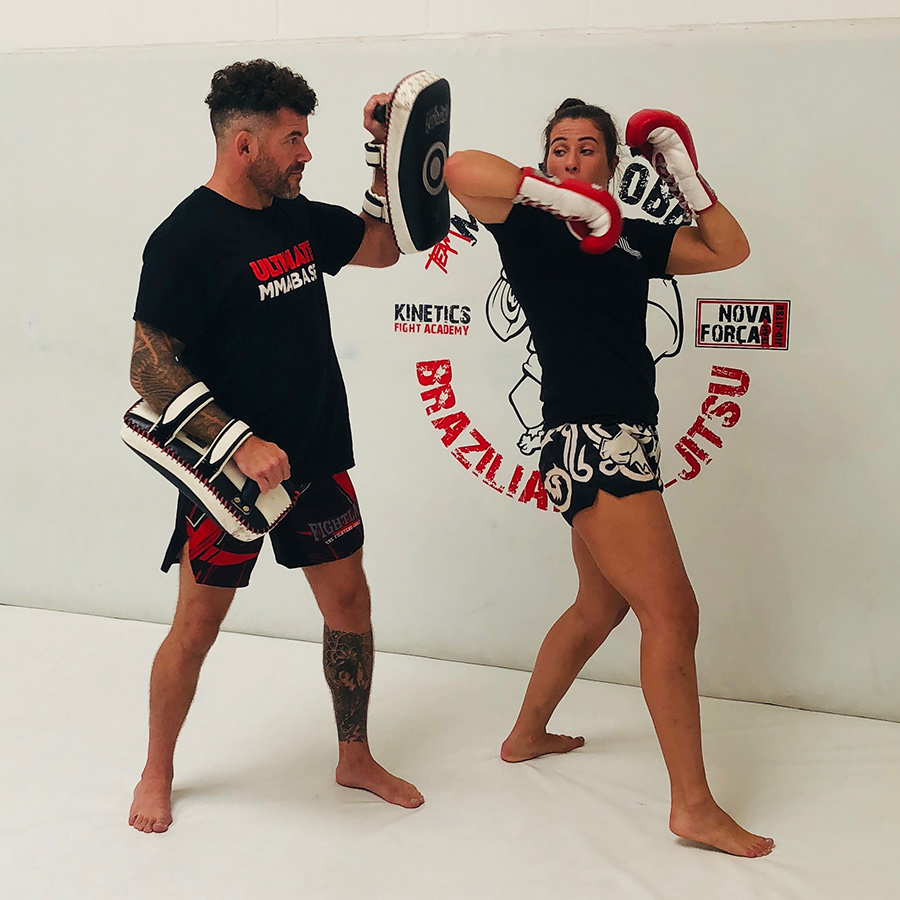 MUAY THAI – KICKBOXING
THESE HIGH INTENSITY TRAINING SESSIONS ARE TYPICALLY STRUCTURED ACROSS 30 + MINUTES OF HARD-CORE CARDIOVASCULAR EXERCISE FOLLOWED BY TECHNICAL DRILLS, PAD WORK, SPARRING, AND CORE WORK. THIS CLASS IS DESIGNED TO PUSH YOU TO YOUR LIMITS FOR MAXIMUM RESULTS, IMPROVING CARDIO, STAMINA, STRENGTH, AGILITY AND ENDURANCE IN ADDITION TO TECHNICAL SKILLS AND FOOTWORK.
THE DIVERSITY OF THIS CLASS MEANS YOU NEVER KNOW WHAT'S COMING NEXT FROM SPRINTING OUTSIDE AND UP-HILL PIGGY BACKS TO WHEEL-BARROWING YOUR PARTNER SLUGGING THE LENGTH OF THE GYM… YOUR INSTRUCTOR WILL DEMAND 100%, WITH SLACKING PUNISHABLE BY PRESS UPS!
THE ART OF EIGHT LIMBS IS A SEAMLESS INTEGRATION OF EFFECTIVE STRIKING TOOLS FROM THE BOXING TECHNIQUES OF THAILAND, UTILISING A VARIETY OF STRIKING TECHNIQUES FROM ALL RANGES MUAY THAI IS A VERY EFFECTIVE STRIKING SYSTEM. AT THE ACADEMY YOU CAN EXPECT TO COMBINE MUAY THAI TECHNIQUES WITH CERTAIN ASPECTS FROM BOXING.
IN THIS PROGRAM YOU WILL LEARN A WIDE VARIETY OF STRIKING TECHNIQUES INCLUDING PUNCHING, KICKING, KNEES AND ELBOWS.
THE ACADEMY HAS A COMPETITIVE K1- KICKBOXING AND MUAY THAI FIGHT TEAM, ALSO THIS PROGRAM IS ENJOYED BY STUDENTS WHO WANT TO GAIN DEEPER EXPERIENCE IN STRIKING FOR THEIR MMA GAME.
PROGRAM GOALS:
INTEGRATE THE BEST FROM BOXING, MUAY THAI AND KICKBOXING INTO A SEAMLESS STRIKING SYSTEM
INTRODUCE ALL FUNDAMENTAL AND ADVANCED STRIKING TECHNIQUES & SITUATIONS
INSTALL A SOLID UNDERSTANDING OF CORE CONCEPTS & IDEAS
CURRICULUM INCLUDES:
A WIDE VARIETY OF BEGINNER AND ADVANCED STRIKING TECHNIQUES
OVERVIEW OF ALL FUNDAMENTAL POSITIONS & SITUATIONS
MOBILITY & AGILITY DRILLS